Site updated 03/11/2006
THE HEATON PARK TRAMWAY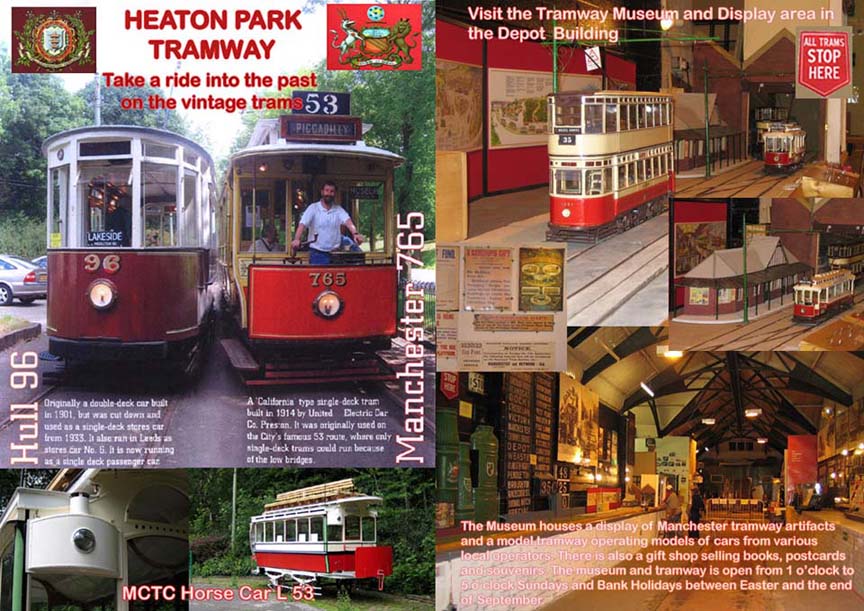 THE MANCHESTER TRAMWAY COMPANY LTD.
A JOINT VENTURE BETWEEN
MANCHESTER CITY COUNCIL
AND
THE MANCHESTER TRANSPORT MUSEUM SOCIETY LTD.
Site updated 03/11/2006
Join the MTMS and support the tramway!
Anyone interested in finding out more can keep up to date by telephoning us on 0161 740 1919 at the Museum where a 24 hour telephone answering machine operates when nobody is available. Alternatively you can E-mail us for details or download a copy of our membership form.
Explore The Heaton Park Website!
MANCHESTER TRANSPORT MUSEUM SOCIETY